"Waiting On" Wednesday is a weekly meme hosted by Jill @ Breaking the Spine.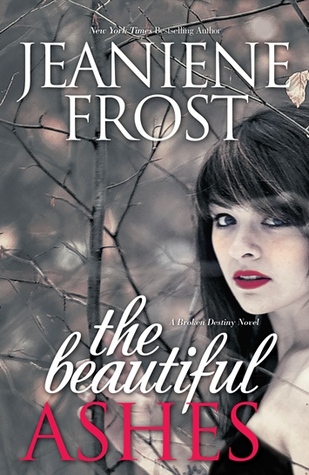 The Beautiful Ashes
Series: Broken Destiny #1
Author: Jeaniene Frost
Release Date: August 26th 2014
Publisher: Harlequin
Genre(s): Paranormal Romance, YA
Pre-order: Kobo
In a world of shadows, anything is possible. Except escaping your fate.

Ever since she was a child, Ivy has been gripped by visions of strange realms just beyond her own. But when her sister goes missing, Ivy discovers the truth is far worse—her hallucinations are real, and her sister is trapped in a parallel realm. And the one person who believes her is the dangerously attractive guy who's bound by an ancient legacy to betray her.

Adrian might have turned his back on those who raised him, but that doesn't mean he can change his fate…no matter how strong a pull he feels toward Ivy. Together they search for the powerful relic that can save her sister, but Adrian knows what Ivy doesn't: that every step brings Ivy closer to the truth about her own destiny, and a war that could doom the world. Sooner or later, it will be Ivy on one side and Adrian on the other. And nothing but ashes in between…

Ever since reading the first Night Huntress book I have loved Jeaniene Frost's work! She is a fabulous author with amazing characters who have interesting, complex motivations driving them! And her worlds are a wonderful backdrop to watching the plot unfold! Pretty much I adore her and when I heard about this book I was so excited! I'm interested to see what, if much at all, changes with her working in YA. (Well, obviously there won't be scandalous scenes like in some of her other books!) But I imagine that it will be fantastic! I have high hopes for this one!